arrow_backBack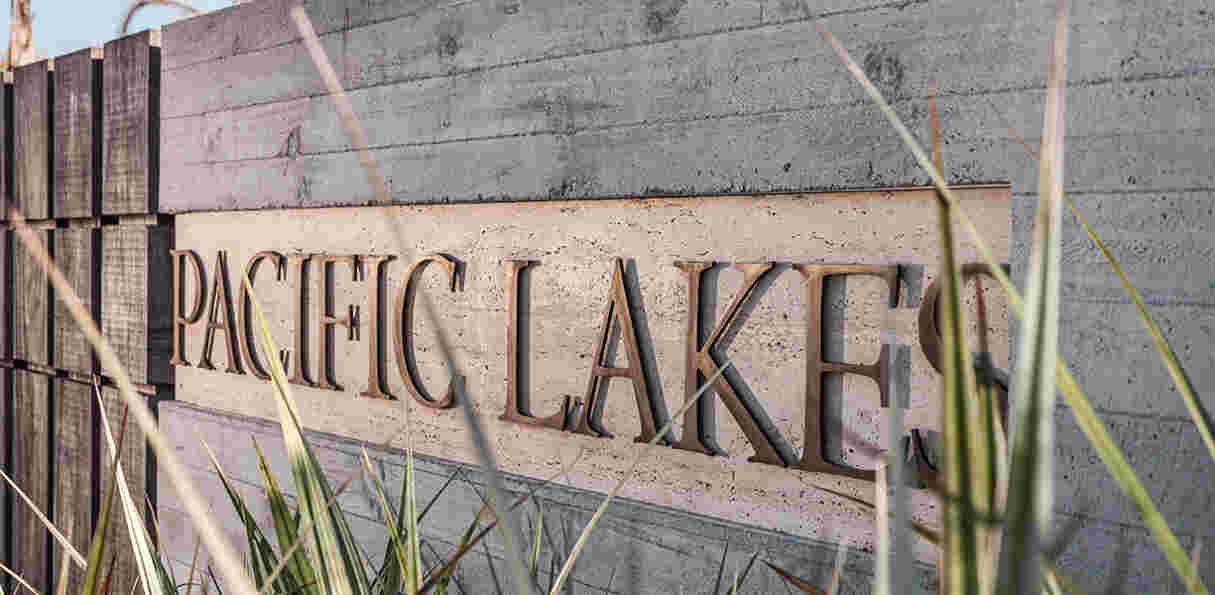 Waterways taking shape
Pacific Lakes News
Peaceful walks and beautiful lake vistas are a step closer at Pacific Lakes Village as the man-made lakes from which the village draws its name begin to take shape.
Two of the three lakes have been completed, with the third lake expected to be completed at the end of 2022. Oioi – a native reed - has been planted within the lakes, and along the lake edges a combination of native and exotic species. Pohutukawa trees will, in time, be a main feature of the lake surrounds.
The residents will be able to walk around the lakes and enjoy the tranquil and energising surroundings. The views are a perfect complement to the luxury villas and terraced houses on offer at Pacific Lakes Village, which is part of the Generus Living Group.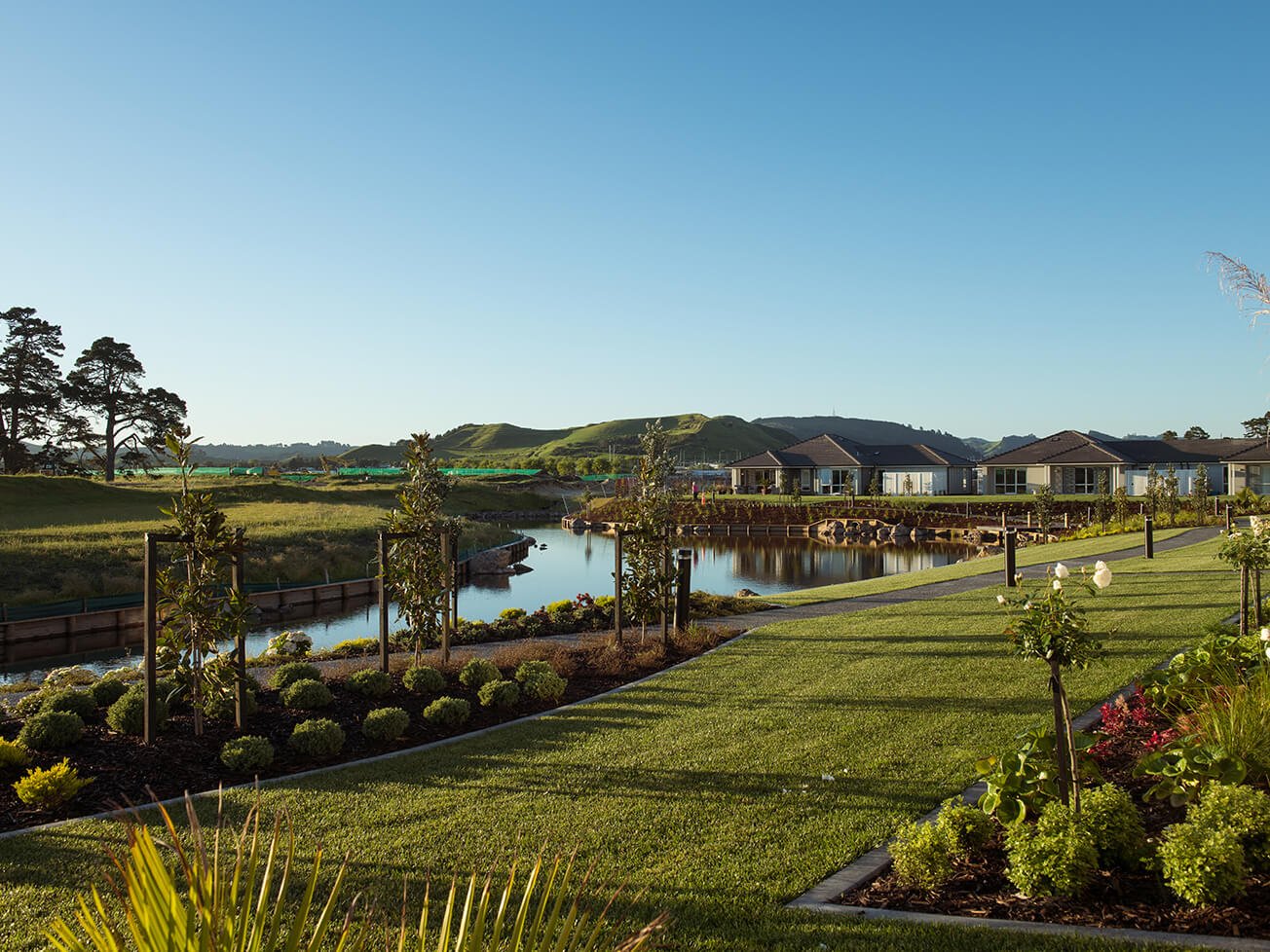 Pacific Lakes Village is the first Generus Living' village with sustainable approach to design. Central to the village is the creation of its own ecosystem via a series of waterways, fed from and natural aquifers that will support the regeneration of plant and birdlife.
Generus Living Group director Graham Wilkinson says there has been significant interest in Pacific Lakes Village since the COVID-19 lockdown last year, particularly in the Bay of Plenty, Waikato and Auckland.
"We have the successful and completed Pacific Coast Village across the road as proof of what we can offer those looking for an active and independent lifestyle."
Over sixty new homes at Pacific Lakes Village have been handed over to their delighted owners, with another 34 currently under construction. Once completed the village will include a combination of 250 villas and terraced houses for our retirees. The Lake House, the first community precinct, is under construction and due to be completed in November 2021.
The Lake House is designed to operate off-the-grid, with solar power and a rainwater recycling system. This stylish Sumich Chaplin-designed complex has sweeping decks and a barbecue area overlooking the lakes; a fabulous community hub for events, activities and socialising. Next to the Lake House will be a full-size, green-weave bowling green.
The village's main community facility, The Pavilion, will be located across the lake connected by a walk bridge. This impressive building will house an eatery, lounge bar, library, art studio, village hall and a wellness and aquatic centre. Construction will commence early 2022.
Wellbeing, sustainability and community spirit are high priorities at Pacific Lakes Village. The 86 residents who have moved into the village have already established many social groups and connections.
While the senior community facilities continue to be built at Pacific Lakes, there is a special arrangement whereby residents can take advantage of the high quality completed facilities at neighbouring Pacific Coast Village.
Mount Maunganui has both the allure of its white sand beaches and is conveniently located to the nearby shopping precincts of Bayfair and Fashion Island, as well as cafes and eateries.
Additionally, you can access the benefits and facilities of Tauranga which is only 20-minutes' drive from the village. Aligned with sustainable building design the building materials have been carefully considered and where possible environmentally preferable solutions have been
selected. Pacific Lakes is also installing electric vehicle fast-charging facilities for residents and their visitors.
The village worm farms offer an additional solution to the village residential household organic waste. There are also designated recycling stations offering further recycling opportunities for the residents.
"Sustainable awareness is rapidly increasing, but there is still a lot we must do, both as individuals and as businesses. We want to empower our senior communities by providing meaningful support and tools," says Graham.
In addition, there will be a village common with a winter garden, a glasshouse for the village kitchen and a variety of fruit trees.
"Each residence also has its own raised garden beds so residents can grow their own plants and vegetables, offering a style of urban living that's in harmony with the spectacular natural landscape."
The village has a range of stunning and unique homes including villas and terrace houses. All homes are designed and positioned to make the most of the beautiful village surroundings and lakes.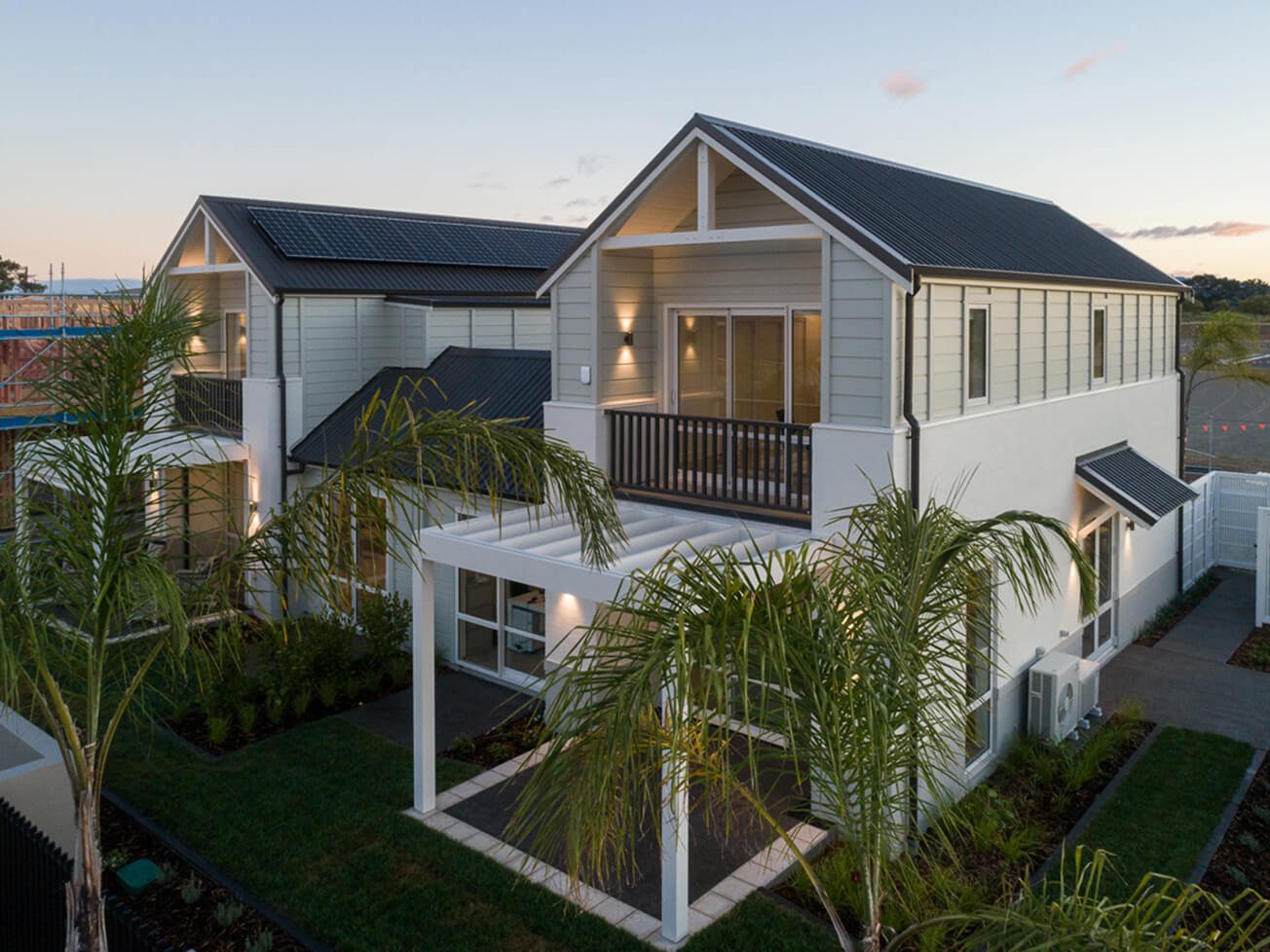 The homes feature an ambiance of a luxurious lakeside resort, and allow you to have plenty of personal space while having access to all amenities. The villas feature two bedrooms, with some including a study and two bathrooms, while the terrace houses all feature three bedrooms, and two bathrooms.
Homes are prewired for solar with the option to add a solar package and enjoy the benefits of solar energy and all homes include an internal-access garage with carpet.
A designer kitchen with engineered stone benchtops, heat-pump, LED lighting and emergency call system are standard in all homes.
Graham says residents can choose an active social lifestyle, or a more discreet private lifestyle.
"Whatever your choice, you are always secure both physically and emotionally with help just minutes away, 24-hours a day."
A state-of-the-art dementia care facility is also planned for Pacific Lakes Village in the future.
Share this article via: