arrow_backBack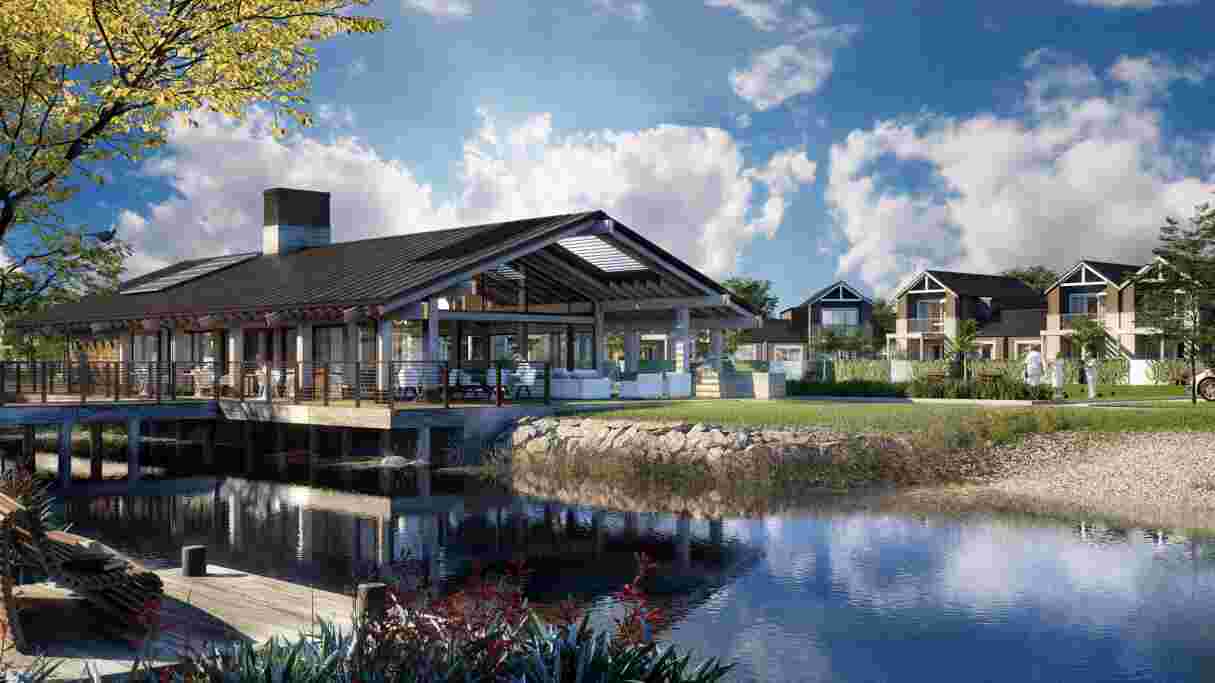 Progress Never Looked So Good
Pacific Lakes News
Demand has only increased for homes in Pacific Lakes Village since the first villas and terrace houses were completed just two short years ago. The Lake House, an architecturally designed facility for the community, is now in the final stages of construction.
"We will have over 100 villas completed and 160 residents living the village lifestyle by Christmas, and the Lake House and bowling green will open in early 2022.
It has been amazing to see the transformation from bare paddocks to village in such a short space of time" says Mark Vincent, Village Manager.
The stylish Sumich Chaplin-designed Lake House is in the final stages of construction. Once finished the village will include 250 homes. The first of the community facilities, the Lake House, is due for completion in January.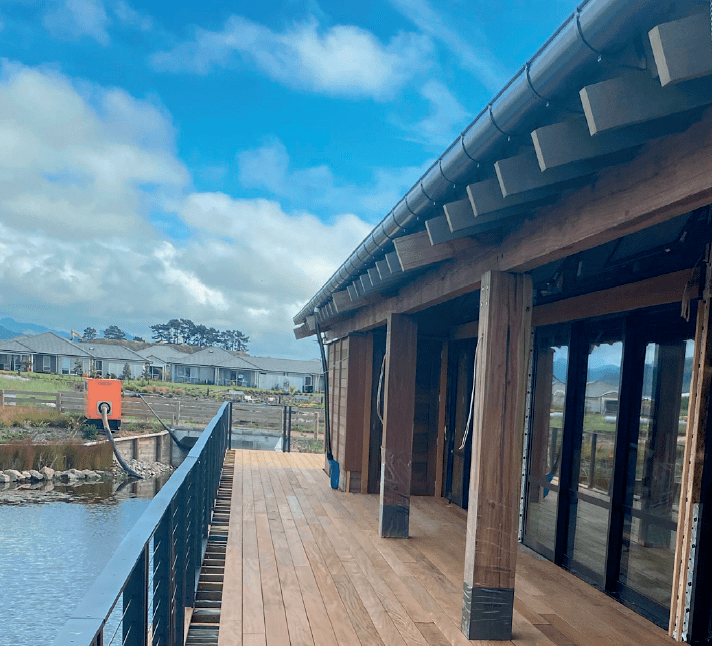 From the large outdoor deck there will be a stunning outlook with a panoramic view to the Village Green and the lake and waterways.
"The Lake House will offer relaxing lounge spaces, meeting areas for club and group activities and a temporary library area," says Mark.
The next community facility to be built will be The Pavilion, located across the lake and connected to the Lake House via a walk bridge.
"Significant work has already gone into our main community facility – The Pavilion," says Mark.
"We are working with the development team to design a magnificent building that will offer exceptional facilities for Pacific Lakes residents, as well as residents at our sister village Pacific Coast, across the road."
When completed The Pavilion will house an eatery and bar, billards room, library, art studio, as well as a wellness and aquatic centre.
"There is a buzz of excitement from residents with the anticipation of what is coming. A deep sense of community exists in the Village already and the completion of these facilities will add to this."

Pacific Lakes Village has a strong focus on sustainability and environmentally based design.
Priority One, the Western Bay of Plenty region's economic development organisation, recently featured the sustainability efforts of Generus Living Bay of Plenty villages Pacific Lakes and Pacific Coast in a case study, highlighting our focus on "synergy between caring for people and caring for the environment" says Mark.
Priority One started the 'Showcasing Sustainability' portfolio with the aim to provide simple and clear support through showcasing companies who are making environmentally conscious change in their businesses.
Share this article via: