arrow_backBack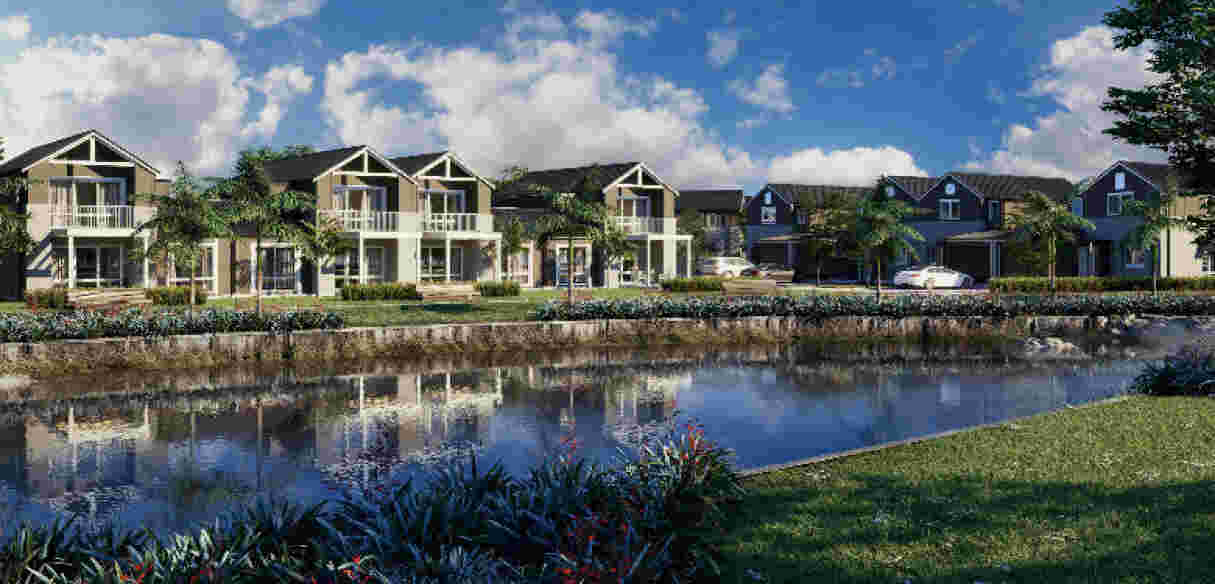 Live Your Dream Retirement Lifestyle at Pacific Lakes Village
Pacific Lakes News
Step inside Pacific Lakes Village and discover a thriving lakeside community located just a short stroll from the sprawling white sands of Papamoa beach. Read on to discover what makes Pacific Lakes Village one of the best retirement villages in Tauranga.
Apartment design
The atmosphere at Pacific Lakes Village is akin to that of a luxurious lakeside resort, complete with botanical-style landscapes, state-of-the-art facilities and stunning accommodation options.
Whether you opt for a two-bedroom villa or a three-bedroom terrace house, all of our homes are generous in size and come fully equipped with a slew of modern features for your convenience. From the internal-access garage to the designer kitchen, heat-pump and emergency call system, every aspect of our luxury village units have been carefully designed to provide you with the very best in retirement living.
Sustainable living
Sustainability is an important consideration for many New Zealanders - and it's important to us, too. We're firm believers that everyone has a role to play in protecting the planet and preserving New Zealand's stunning natural beauty for future generations.
Our commitment to sustainability has governed many of our design choices. Throughout Pacific Lakes Village you'll find dozens of eco-friendly touches designed to reduce our footprint and enable our residents to connect with nature.
This includes the creation of our very own ecosystem, comprised of a series of waterways fed from rainwater and natural aquifers, which will support the regeneration of local flora and fauna. Meanwhile, the Pavilion, the village's central community hub, is designed to be almost entirely self-sufficient with its own solar power and rainwater recycling systems.
A garden, greenhouse and an abundance of fruit trees give residents the freedom to grow their own produce, while an on-site fast-charge station allows electric vehicles to be quickly recharged.
Beautiful Tauranga location
Pacific Lakes Village boasts an enviable location where residents can enjoy a stunning coastal lifestyle while maintaining a strong connection with the wider community.
The village is located between Papamoa and Mount Maunganui in the beautiful Bay of Plenty. The region is famed for its warm weather, stunning beaches and an abundance of walking trails, which make it easy for locals to lead a healthy and active lifestyle.
Of course, living close to the beach doesn't mean you have to surrender any of the creature comforts of urban living. Pacific Lakes Village is just a stone's throw away from Papamoa and Mount Maunganui, two thriving beachside towns brimming with cafes, restaurants and boutique shops, while Tauranga is just a few minutes' drive away.
Pacific Lakes Village is an easy morning's drive from most of the North Island's major city centres, including Auckland, Hamilton, Rotorua, Taupo, Napier and Gisborne.
Vibrant community
Perhaps the best part of life at Pacific Lakes Village is the vibrant senior community spirit. Our residents are a warm and welcoming bunch who love to make the most of all that retirement has to offer. Whether you want to tend to the communal garden, take a dip in the swimming pool or have a round of bowls on the Villa Green, we provide everything you need to keep your mind and body in tip-top shape.
The Pavilion serves as the central gathering point for our residents. Inside the Pavilion, you'll find an array of communal areas for various activities, including a cafe, library, lounge, bar, and arts and crafts area. The Pavilion is also home to a spacious entertainment centre where exhibitions, plays, movies, community meetings and group fitness classes are held.
Our busy social calendar of scheduled outings and organised events means there's always something to look forward to. All of our events are entirely optional, giving you the freedom to be as social or as private as you please.
Learn more about our retirement village in Papamoa
A vibrant community, modern homes and a stunning coastal location are under construction and will be launching in the future. Hence, Pacific Lakes Village is the perfect choice for anyone who wants to enjoy an active and independent retirement lifestyle.
To learn more about Pacific Lakes Village, give us a call today on 07 262 0191 or email enquiries@pacificlakes.co.nz.
Share this article via: